Wedding season is nearing and we are getting more and more questions of the logistics of the wedding day. Having answered four very similar emails in the last seven days, I have decided to write down a point form of my suggestions to my brides. This will be applicable to all brides who want their weddings to be documented well. The anticipation of the day and the emotions following the first look.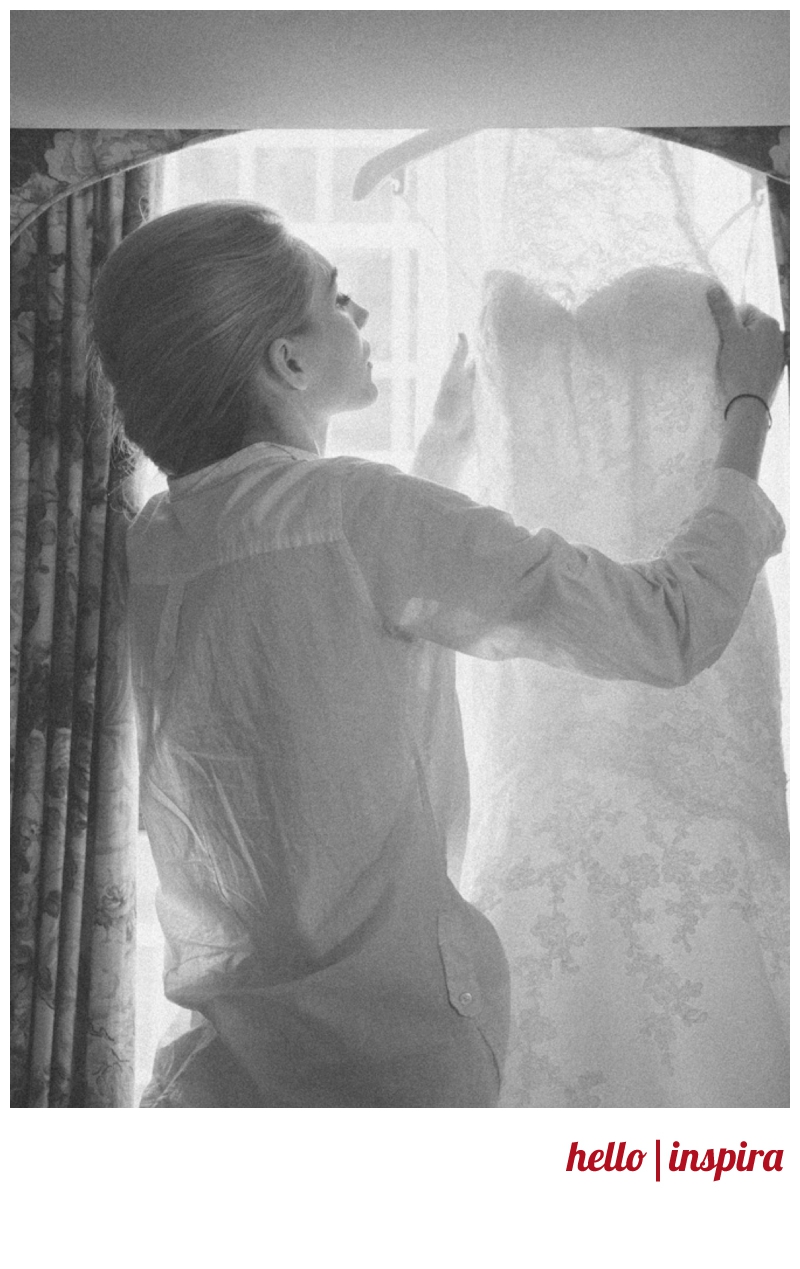 1. Book hotel rooms close to your ceremony location
If the bride's and groom's places/getting ready locations are far from each other and/or far from the ceremony location, we always suggest booking two rooms in the same hotel. You will save time commuting and reduce the possibility of running late if there is traffic or if "the unimaginable" happened. We can then appoint a spot for first look which is usually 5 minutes walking distance from the hotel and then walk/drive to the ceremony location afterwards will be a short one too. Believe me, this will do a lot in reducing the pressure of the day. (Note: it is also essential to ask for different floors so that you don't accidentally bump into each other before the first look!)
2. Cleaning!
This is important whether you decide to get ready at home or in a hotel. Make sure that you have your house cleaned 2-3 days before the wedding. And assigned a closet to keep all the wedding related details (props, etc) so it's easier to grab for your ladies and gents who are helping you on the day and make your place less cluttered in the photos. This will help you move easier around the space too!  We can gladly help you unclutter the place on the day, of course, but you are losing 10-15 minutes of our precious service cleaning and not taking pictures of you getting ready.
If you are getting ready at a hotel, please please please get your bridesmaids (and groomsmen) to keep their belongings in the closet. If you have breakfast that morning, it'll be really helpful if the half-eaten trays of foods can be put aside in the hallway and the beds and the room are made a little (call for the room service! You won't believe how quick they turn things around). The last thing we want is having a picture of your bestfriend's bra on the bedside table or something similar like that, you know what I mean!
3. Let there be light!
The key to achieve our modern and clean wedding images is light! If you are getting ready at home, we'll have you get ready near the window. Usually hair and make up artist will suggest you the same thing but just so that you keep this in mind! This is the same if you are getting ready on-location/studio, window + light are your new bestfriends!
If you are booking hotel rooms, ask for rooms that are facing east or south and will have a lot of light streaming in the morning of! Some venues in Ontario provide bridal-suite for you to get ready/get into your dress, don't be shy to ask the manager if the room is well-lit and has windows in it. If not, ask for a better-lit rooms and you'll thank this tip later when you look at your wedding images!
4. Plan, assign, communicate, delegate and communicate some more!
Dear brides and grooms, you will need to assign a key person who will have the rings the morning of (preferably on the groom side at the groom's getting ready location). If possible, get the same person to keep your wedding invitation to be photographed as well. Also, (from the bride's side at the bride's getting ready location) get your shoes, jewelry, something old/blue/borrowed, family heirlooms and anything else that you want to be photographed and remembered to be kept in one place (and assign and communicate with your sibling/friend to let us know once we enter the house/room). These are the first things we look for when we get to the getting ready locations and it'll be helpful if we don't spend 15 minutes looking around. Being able to move on to the next thing/event quickly is key to start the day stress free!
5. Trust is important.